Our booth NO. is 2735, follow the route to find ABELL.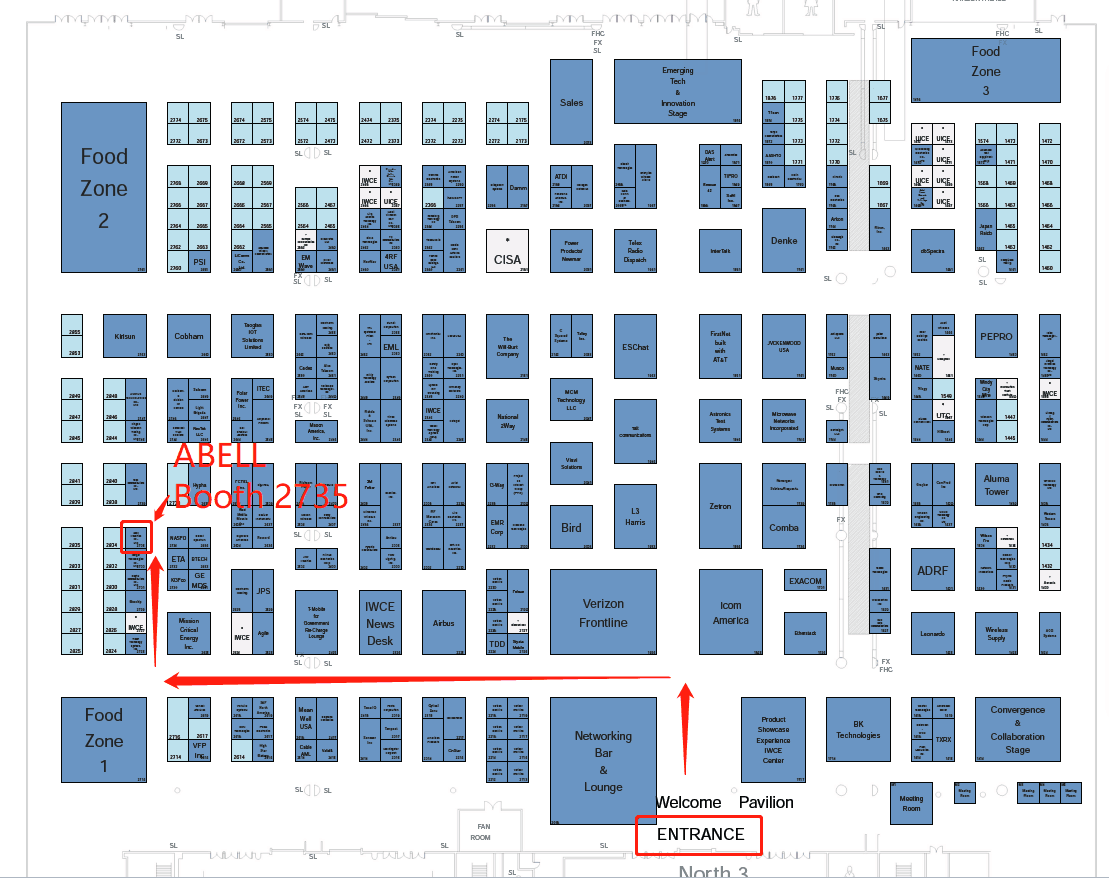 IWCE, organised by Penton Media Exhibitions, is the leading US wirelesscommunications. It is an exhibition for buyers and wireless professionals inthe public safety, transportation, mobile, IT industries and wirelessprofessionals to share wireless technologies and business opportunities. Itprovides an important platform for buyers and wireless professionals in thepublic safety, transportation, mobile and IT industries to share wirelesstechnologies and business opportunities.
It's been four years since the last time ABELL participatedin the IWCE in the USA, and in March 2023 ABELL will be participating in thisinternational event with the latest products, the most diverse range offeatures and the best service!
Here are the highlights of the new products that follow us onour departure, and we look forward to meeting you!
1. Brand NEW A5 series Entry Level DMR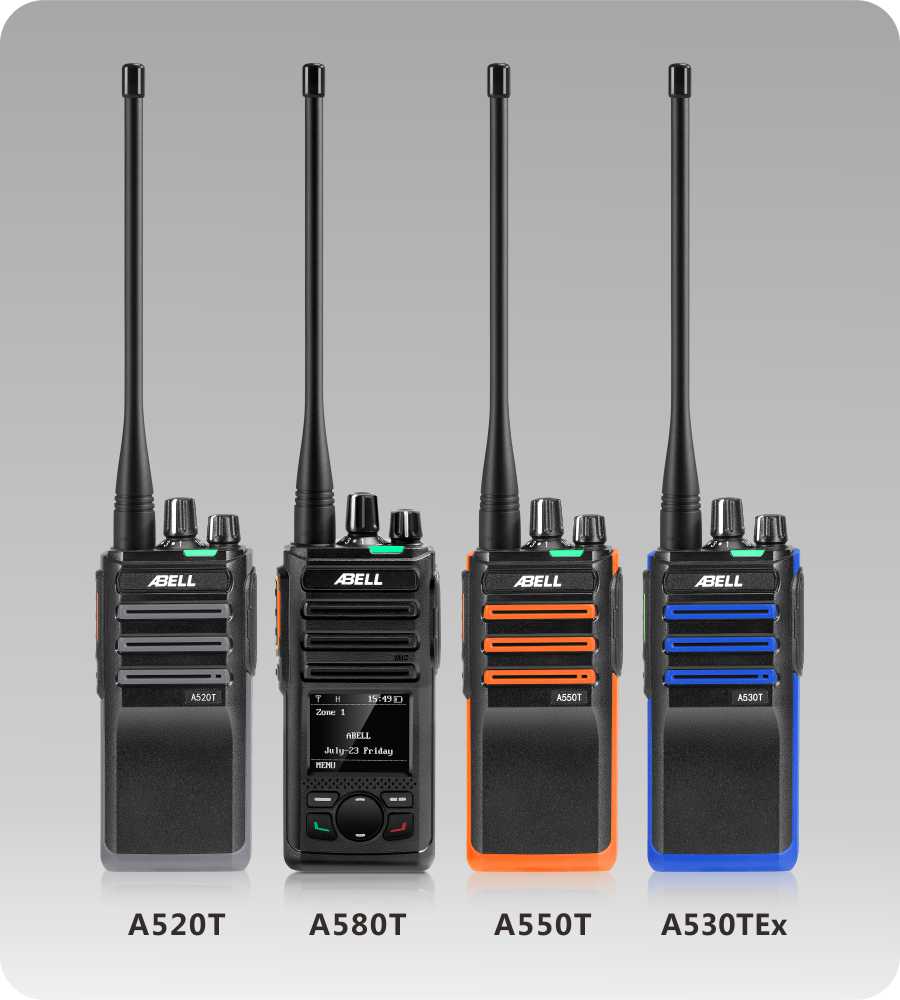 Super features:
A. Brandnewdual-colourcasedesign
B. Louderandcrispervoice
C. Lowerbasicnoiseandlowerhowlinginshortdistance
D. Longerbatteryusagetime 68 hours@ Standbymode;
68 hours @ Standbymode;
20 hours @ Analogmodeby 5-5-90 test;
28 hours @ Digitalmodeby 5-5-90 test
E. Accessories compatible with other brands

2. High-end version DMR
This series maintain the high performanceand competitive cost, which use the legacy VCO structure and Double Superheterodyne.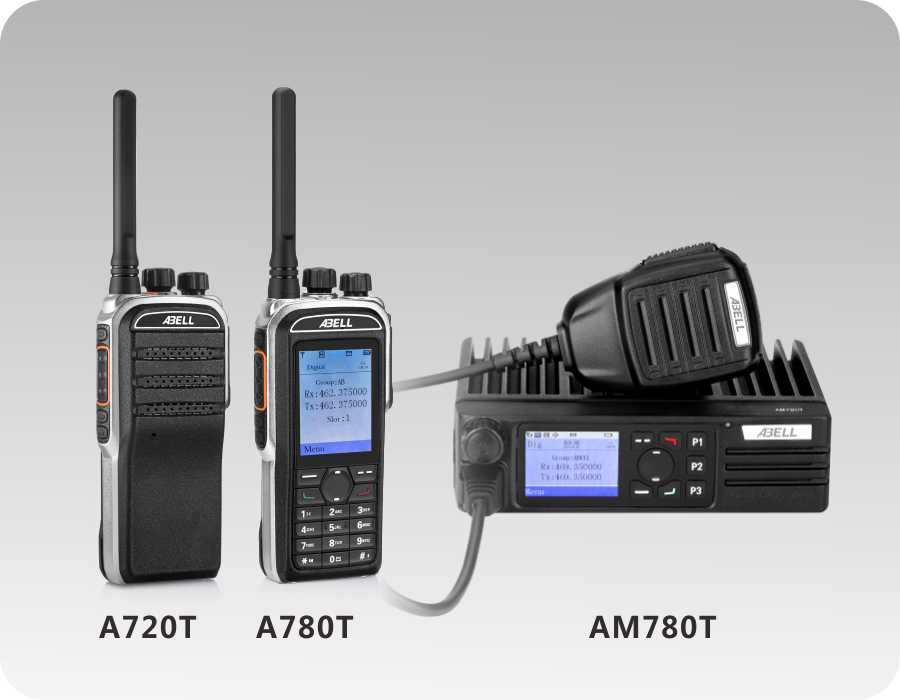 Super features:
A. legacy VCO structure and Double Super heterodyne RF design, super interference.
B. Software second development available
C. Portable models are IP67 rate
D. Roaming (optional)
E. Vibration(optional) in A780T
F. Smart trunking T3 (Optional, Coming in 2023)
3.Intrinsically Safe series:
+ 4 DMR models A530T(Ex), A580T(Ex), A720T(Ex) andA780T(Ex)
+ 1 PoC model A760L(Ex)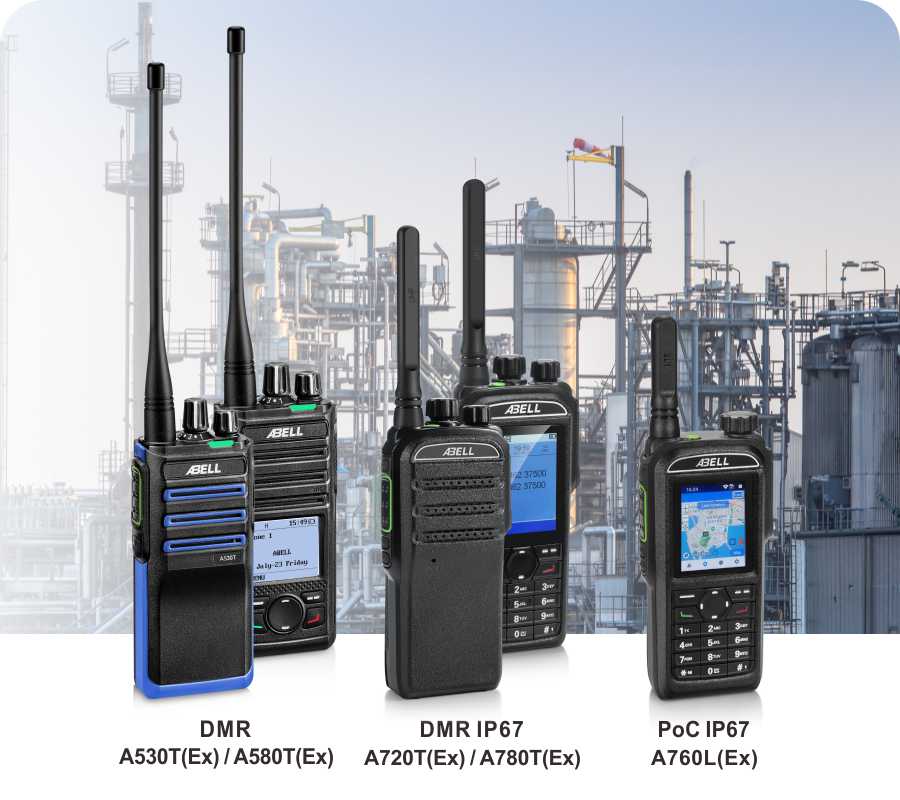 3.Single Frequency Repeater R50
Version1: R5010 Portable

Highly integrated design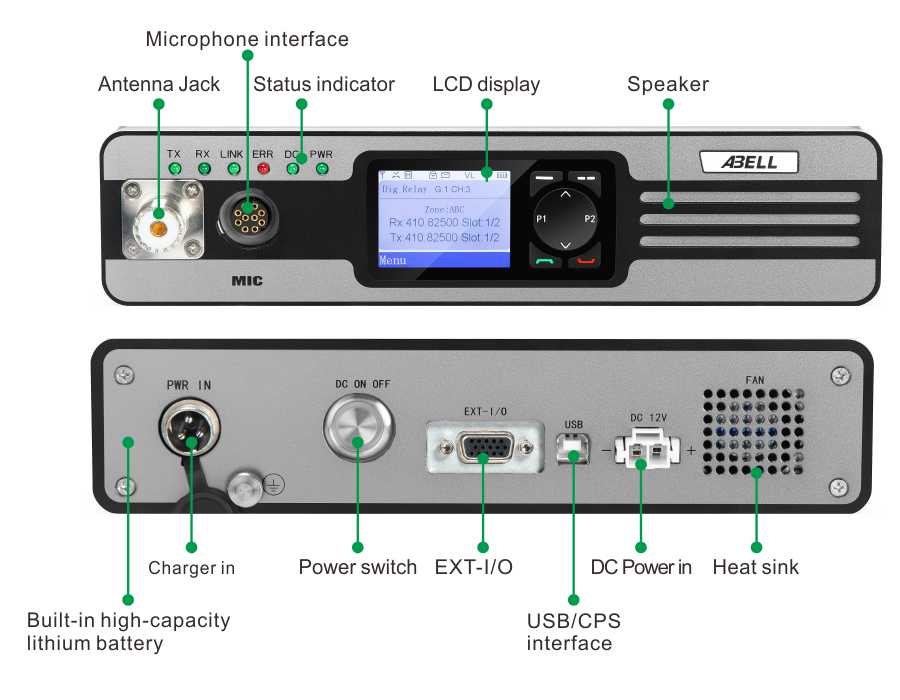 Super features :
A.Fastdeploy, withbuilt-inbatteries.
B.Singlefrequency, doesn'tneedduplexer, easytochangerelayfrequency
C.Portablebackpack,antenna, handmicensurefastlocationadjustment, flexible.
Version2: R5020 Non-portable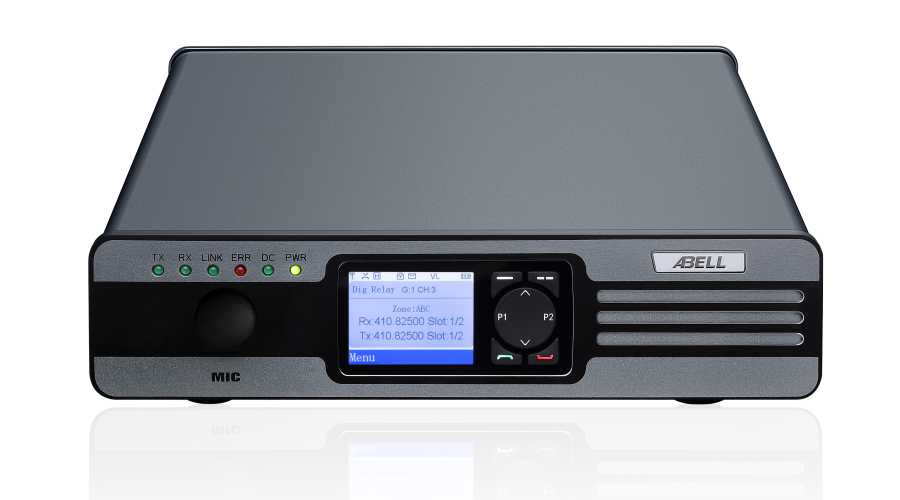 Super features :
A.Fastdeploy,small, light.
B. Singlefrequency, doesn'tneedduplexer,easytochangerelayfrequency,licensefeesave.
C.Powersupplierbuilt-in.
Solutions based on R50: SFR Coverage Extension solution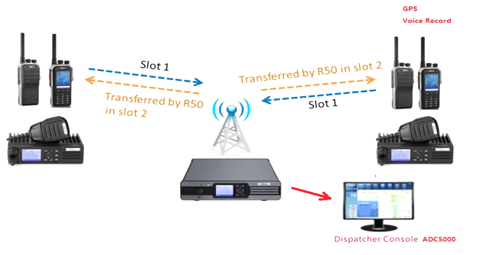 Super features :
Easydeploy, reasonable budget,SFR Coverage Extension Solution save money, labour in equipment cost, installation and maintenance.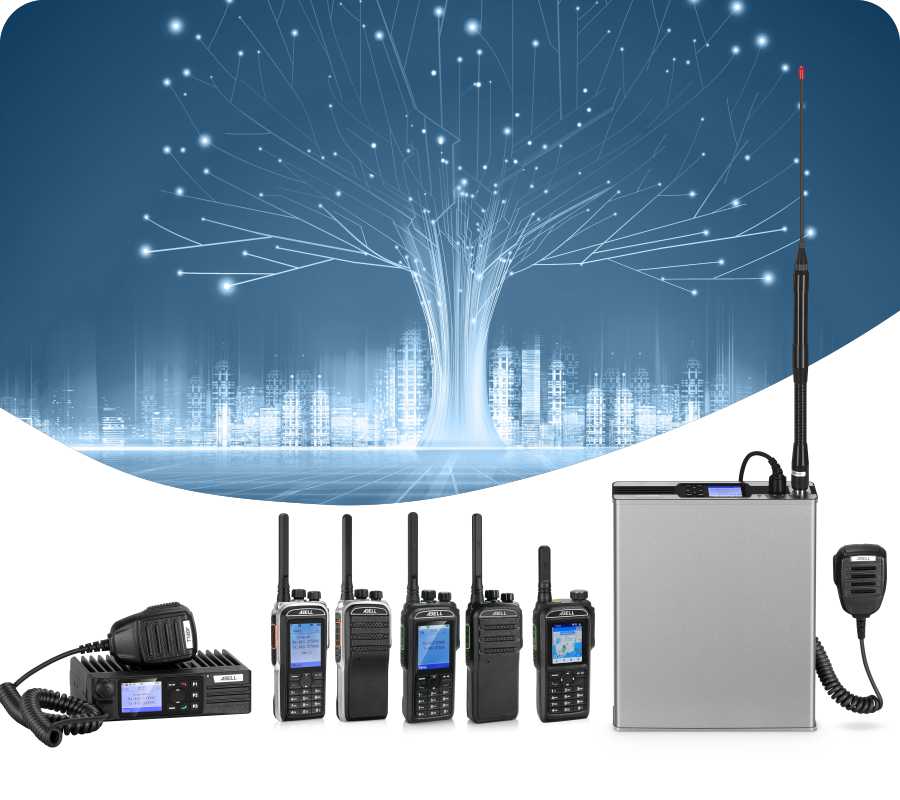 Mission Critical Portable solution (coming in 2023)
5.DMR Repeater R-80
5.1 DMR Multi-Sites IP networks coverage Solution

Super features :
A. ExpandcoveragebasedonWANinternet
B.Dispatcherprovideadditionalfunction,like, GPStracking,etc.
C.Remotediagnoseandcontrolrepeater.
5.2 Single site Smart Trunking solution (Coming in 2023)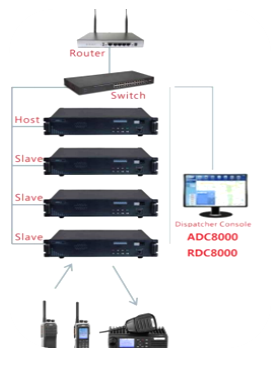 Super features :
A. Multi-Frequencysharing, fullyuseofmultiplefrequency, expandsystemcapacitancewithlessfrequency.
B. Dispatchersystemprovideadditionalvalue-added, like, GPStracking,voicerecording, etc.